Ad blocker interference detected!
Wikia is a free-to-use site that makes money from advertising. We have a modified experience for viewers using ad blockers

Wikia is not accessible if you've made further modifications. Remove the custom ad blocker rule(s) and the page will load as expected.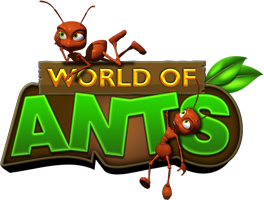 The wiki devoted to World of Ants that anyone can edit.


105 articles since July 6, 2011


Forums · Chat Room · Internet Relay Chat
Content
News
July 18, 2011
Looking for people that is fluent in German, Spanish and Polish and would like to be an administrator. If interested please message me.  Kryvysh  Talk  Contribs  World of Ants   
---
August 5, 2011
New login page layout for World of Ants.
Polls
How do you find the game World of Ants?

 

Which Ant would you rather be?

 

How did you find out about World of Ants?

 
Create a Page
Register/Play - World of Ants
Recent Updates